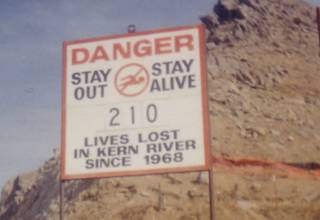 photo stolen from waist high



I had been planning on driving out to the canyon to take a current pic of the famous "Stay Out – Stay Alive" sign, but I haven't had a chance so I stole this from Waist High because Joe Nobody wanted to see it. I am so excited to have regular readers (outside of my immediate family) I have decided I am now taking requests. Tell me what you would like to see or know about and I will do my best to grant your wishes (within reason of course.)

And you can keep your complaints to yourself.